Do You Know the Difference Between an Accountant, Controller, and CFO?
Accountants, controllers, and Chief Financial Officers (CFOs) can all play an essential role in a finance department.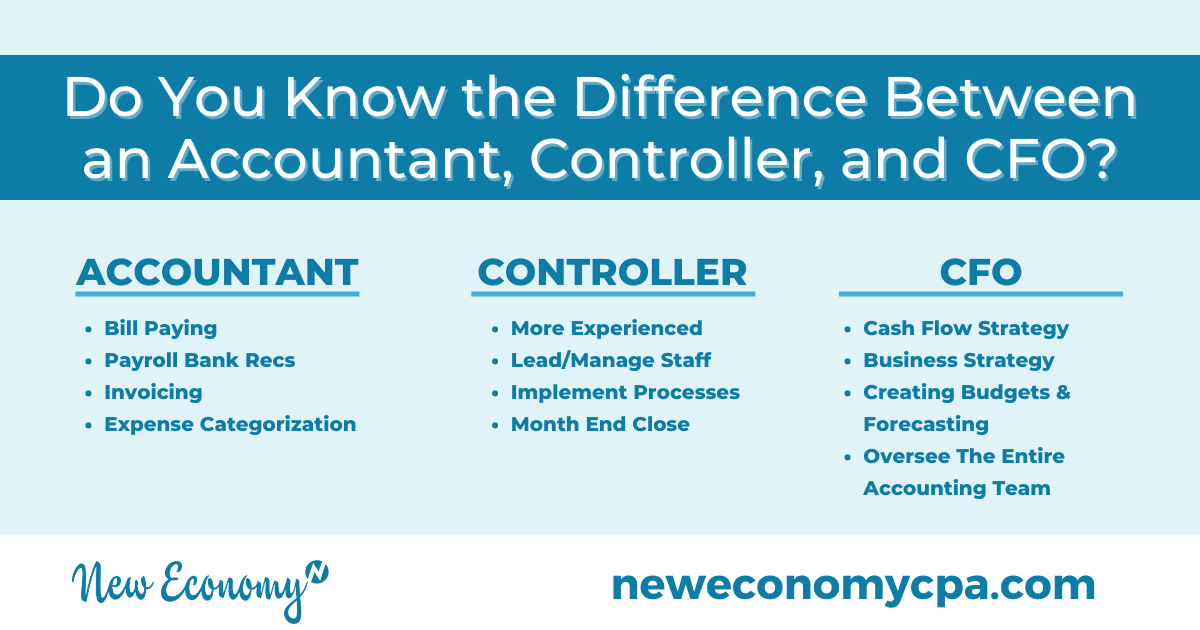 However, the size of your business, your business needs, and your business goals, will all play a part in determining which role you need to hire for. Making the right decision is crucial and can completely change the trajectory of your business. 
This article will touch on the importance of knowing the difference between an accountant, controller, and CFO and cover the key differences between each. 
Let's dive in. 
Knowing the Difference is Important
Accountants, controllers, and CFOs all provide different services. Each role fills different needs within a company, so before you make a hire, you need to be clear on exactly what areas of your finances need attention and which role will best fit those needs. 
This will ensure you are bringing on team members who have the skillset required to meet those needs. 
Knowing the difference and choosing the right role before making a hire also ensures: 
You are not overpaying

You are not under-challenging or over-challenging the team member based on their unique skill sets as compared to the functions needed

You are building a solid foundation for your accounting team 
When you are clear on your company's needs and hire the right person to match the role, you'll see better results.
Let's Cover the Differences
Here is a general overview of the role of an accountant, controller, and CFO so you can be aware of the differences and make a hire that best fits your company's needs. 
Accountant
An accountant is someone that is tactical in nature. They do the groundwork and basic financial management that is required for compliance and business success.
Accountants handle things like: 
Bill paying

Payroll 

bank recs

Invoicing

Expense categorization 
An accountant will be under you or whoever is in charge of your company's finances and will likely need supervision and training. They will handle the tasks needed to keep everything in order while maintaining and compiling the information you need to make financial decisions.
Controller
A controller is someone who is more experienced than an accountant and has a solid understanding of GAAP and the business. They'll take the time to really understand your goals and use that information to improve your finance department. 
Controllers typically lead and manage other accounting staff as well as select and implement the processes your financial system needs to succeed. 
Your executive team will benefit from a controller because they deliver timely and accurate financial information. This information is typically derived from historical results which, as you know, can be very helpful and identifying trends and spotting issues before they turn into larger problems. 
Overall, a controller will have more insight into your business and have the ability to make operational improvements to your financial system when needed. 
CFO
A CFO is a strategic partner. They take on the higher-level role of managing your entire accounting department and its processes. Everything that happens within your finance department will be overseen by your CFO, including: 
Cash flow strategy

Business strategy

Creating budgets & forecasting

Oversee the entire accounting team
CFOs work closely with the CEO and have a strong understanding of the business and its goals. They spend time perfecting the business model and supporting the strategic direction of the company. 
You'll turn to your CFO for advice on the basics like improving profitability and building cash flow but also for strategic support regarding organizational changes like mergers, acquisitions, and IPOs and negotiating vendor contracts. 
CFOs will also prioritize capital, ensuring your business has what it needs to fully execute its plans and reach its goals. They are skilled in building relationships with investors and are well-versed in capital-building strategies and can apply that information to best serve your business. 
Pick a Role That Meets Your Needs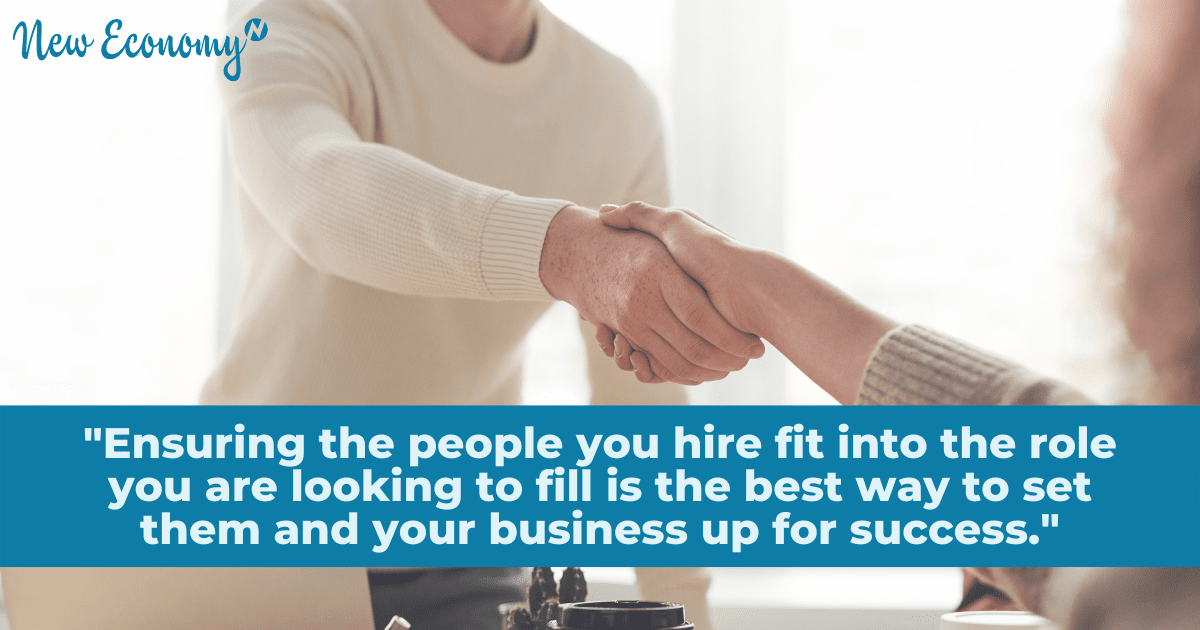 While each role can make a massive impact on the financial health of your business, they are all unique. 
Before making any decisions, you need to lay out your needs and sort through the areas where additional help could be of benefit. From there, refer back to the roles of an accountant, controller, and CFO to determine which best fits your needs. 
Ensuring the people you hire fit into the role you are looking to fill is the best way to set them and your business up for success. 
However, if you're looking for a more cost-effective approach than hiring an in-house accountant, controller, or CFO, consider reaching out to New Economy. 
We aim to help entrepreneurs gain control of their finances and make smart decisions by offering each of these roles for a much lower price than a full-time employee. 
We would love to meet with you and learn more about your needs so we can direct you towards the right role for you. Contact us today to learn more!
https://neweconomycpa.com/wp-content/uploads/2022/08/qtq80-Cjd9RS.jpeg
836
1253
Jeff Allain
https://neweconomycpa.com/wp-content/uploads/2021/01/new-economy-logo_withpadding.png
Jeff Allain
2022-08-30 12:20:56
2023-02-15 11:54:31
Do You Know the Difference Between an Accountant, Controller, and CFO?